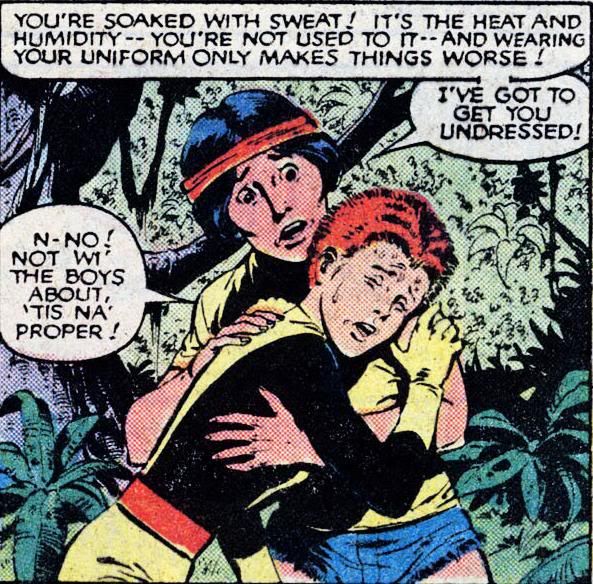 Rahne Sinclair is from Scotland, and is therefore not used to hot jungle weather. Dani Moonstar has a way to fix this. One that I'm pretty sure she learned after watching the questionable set-up to some girl-on-girl porn.
Rahne's having none of that, however. You can't be naked in front of boys, Dani. That's just not "proper."
Also not proper? Dani's denim hotpants. Damn, 1983, denim hotpants? Really? Although I suppose they could keep you cool in a jungle. At least cooler than being covered completely in sweaty, sweaty spandex.
Disappointingly, however, this touching embrace does not lead to Sapphic jungle love. Instead, it leads to this:

Kinky.
Yeah, I didn't see that one coming either…
(The New Mutants #8, October 1983, Chris Claremont and Sal Buscema.)